The Biker Babes
are a group of fish bikers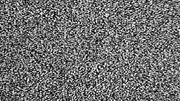 that at one point were students of Freshwater High. They went to some of those parties, They have trashed The Hokey Poke and Freshwater High.
They love their mothers so much, they are identical to the Freshwater High Cheerleaders, but they're share the same green skin  and the dark green hair.
Samantha "Slamma" Frinkler (voiced by Grey DeLisle) is a green anemone (identical to Tabitha) and also the leader of the Biker Babes. She also tells her members what to do. She loves Sweenie, because she's her favorite.
She holds a personal grudge against Winnie Grouper for destroying her mom's car.
Gabby "Gabs" Wiltz (voiced by Kari Wahlgren) is a identical (Gillica) fish who helps the biker babes.
Misty "Slack" Gorpson (voiced by Candi Milo) is a identical (Gwen) fish who bullies devils a lot.
Leslie "Sweenie" Sweeners (voiced by Janice Kawaye) is an identical (Winnie) fish and the most attractive member. She had a high squeaky voice, big hips and a huge butt to make her sexy. She enjoys causing havoc, destruction and pranks, she is also very flirtatious when compared to her friends. Her voice is identical to Tammy from My Life as a Teenage Robot.
It is revealed that Sweenie always loved her mother no matter what.
It is revealed that her mother is a biker at her teenage years, so she decided to let her daugther become a biker and make her proud.
It was revealed at "The Wrath of Randy Pincherson" that Sweenie's voice is squeaky, because of ________.
Appearances
Edit
The Wrath of Randy Pincherson: The first episode of Season 7. The biker babes introduced themselves at the Hokey Poke, then they trashed it and humilate everyone. At the end, they defeated Randy and fixed the Hokey Poke.
Milo's Pad House: The Biker Babes went to Milo's party and destroyed it. Sweenie makes out with him.
Bea Gone Forever: Sweenie's swimsuit picture is shown. The biker babes went to defeat demons from the underworld.
A Biker's Mom: Sweenie's mom cares about her, but she lets her become a biker after she finds out. She tried not to be hard on her.
Ad blocker interference detected!
Wikia is a free-to-use site that makes money from advertising. We have a modified experience for viewers using ad blockers

Wikia is not accessible if you've made further modifications. Remove the custom ad blocker rule(s) and the page will load as expected.